The Solanus Casey Gift Shop offers a unique selection of items related to the life and memory of Blessed Solanus Casey, a variety of books of healing, inspiration and prayer, Bibles, music, videos, statues and religious jewelry.
Gift Shop Hours:
Monday - Saturday: 9:30AM - 4:30PM
Sunday: 10AM - 2:00PM
The official provider of Bl. Solanus' materials! The gift shop is located inside the Solanus Casey Center. Items available include 14ct gold or sterling silver metal, Holy water bottle, Bl. Solanus rosary and more! Also sweats, hoodies, and t-shirts are available in 3 colors (chocolate, sand, and white).
Pilgrims who visit the Solanus Casey Center are sure to find something special in our gift shop that will inspire them and rekindle memories of their visit to our Center. The Gift Shop is open daily, with the exception of holidays.
Do you wish to light a candle in our votive area? Please click here.
The following items are available at our online store. Please call
313.579.2100, ext. 197 or email JEdwards@thecapuchins.org OR amorris@thecapuchins.org directly.
New half-hour documentary now shippihng, Celebrate Solanus
Following the 2017 beatification of Blessed Solanus Casey, the Capuchin Franciscan friar on his way to becoming the second American-born male saint, a new documentary film, Celebrate Solanus, traces his life of humble service to the poor and the sick, and the road to sainthood.
Celebrate Solanus, produced by Rochester, Michigan-based Foxfire Entertainment, features interviews with Capuchin friars who knew and lived with Blessed Solanus. The documentary is available on DVD for $19.99 plus shipping with proceeds benefiting Capuchin ministries. Available in the Solanus Casey Center gift shop or online.
Order Images of America: Blessed Solanus Casey today!
A new book on the life, ministry and road to sainthood of Blessed Solanus is now available at the Solanus Casey Center Gift Shop and online. Part of the Arcadia Publishing Images of America series, written by former Detroit Free Press religion reporter Patricia Montemurri.
Whenever there was a knock at the Capuchin Monastery door, Fr. Solanus Casey answered. the Capuchin friar's prayers brought comfort and healing to visitors he greeted at friaries in Michigan, New York, and Indiana. On September 12, 2012, inside St. Bonaventure Monastery in Detroit, where Casey's remains are interred, a miracle happened. Minutes after a pilgrim knelt at Casey's tomb, signs of her lifelong genetic skin disease disappeared. Pope Francis declared the healing a miracle, and nearly 70,000 people filled a Detroit football stadium on November 18, 2017, for Casey's beatification ceremony, when the Catholic Church honored him with the title of "Blessed." The Wisconsin-born Casey, a onetime prison guard who died in 1957 at the age of 86, is now one step and one more miracle away from becoming a saint. The photographs in Blessed Solanus Casey illustrate the arc of his life and legacy, including images from his early years and ministry to the poor, of those who say they have been healed by his prayers, and of the stirring catholic rituals accompanying the friar's path to possible sainthood.
Patricia Montemurri is an award-winning Detroit journalist and the author of Detroit Gesu Catholic Church and School. Blessed Solanus Casey's story unfolds here through photographs from the archives of the Capuchin Franciscan Province of St. Joseph as well as from the Michigan Catholic and the photo albums of those he touched through prayer.
The Images of America series celebrates the history of neighborhoods, towns, and cities across the country. using archival photographs, each title presents the distinctive stories from the past that shape the character of the community today. arcadia is proud to play a part in the preservation of local heritage, making history available to all.
Price: $21.99 plus shipping.
Now available. Order your copy today!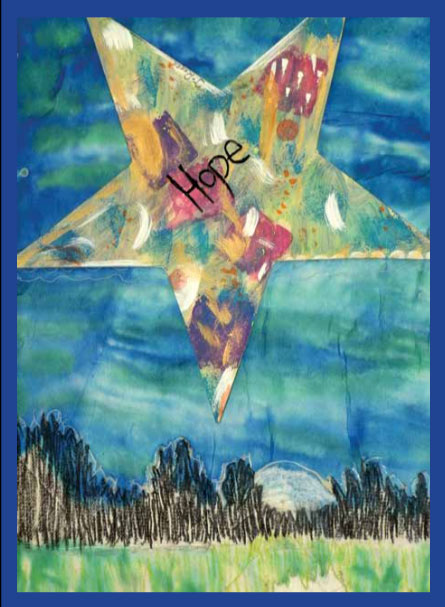 Christmas Cards
Christmas Cards made by children in the Capuchin Soup Kitchen's Rosa Parks Children's Program are available for in-store purchase at the Solanus Casey Center Gift Shop.
If you want to purchase the cards and have them shipped to you, the only way to do so would be to purchase the cards from the soon-to-be-opened Solanus Casey Center online store.
Your purchase in our Gift Shop, along with the generosity of all our donors and volunteers, helps to sustain the valuable ministry of the Solanus Casey Center.
Blessed Solanus Ornament
Price: $37.50
Item #: 22288
Limited Edition - Reduced price - Now 50% off
Blessed Solanus Sterling Silver Medal
Price: $36.95 49.99
Item #: 19112
20" chain suitable for a young adult or female 24" chain also available
Glass Holy Water Bottle
Price: $3.50
Item #: 18105
Please note: We do not fill with Holy Water
NEW! Dominic Pangborn design Blessed Solanus T-Shirts
Price: $14.95
Item #: 22717
Sized Small - 3XL.
Blessed Solanus Medal with prayer card
Price: $16.95
Item #: 19115
New Blessed Solanus Medal and Prayer Card. The prayer card has a short biography on Fr. Solanus and includes the prayer for his Canonization. The chain is 24" long.
Photographic Memories of Brother Leo Wollenweber, ofm Capuchin
Price: $18.95
Item #: 13715
The pictorial essay demonstrates the simple lifestyle of the Capuchins, and also their simple joys. It demonstrates the path of a Capuchin friar is one of community and brotherhood. Photographs taken by Brother Leo Wollenweber, former Vice Postulator for the Cause of Canonization of Fr. Solanus. Softcover 150 pages
Duffel Bag
Price: $30.00
Item #: 22535
SOLD OUT. Perfect for trips to the gym or a weekend getaway. Solanus Center and Tau in gold.This bag has a front vented pocket, waterproof compartment for wet towels or shoes, handle and shoulder strap. Black
Eco Friendly Logo Tote Bag
Price: $5.00
Item #: 22940
SOLD OUT. An eco friendly tote bag that is perfect for perfect for groceries, books, yarn and more.
Mug
Price: $12.95
Item #: 22222
Start your day with a hearty 17 oz. cup of coffee. This mug is simply designed with the Tau cross. Dish washer and microwave safe. * Only color, Capuchin Brown
Stain Glass Sticker
Price: $3.00
Item #: 22868
Father Solanus yellow rose sun catcher. An exquisite Tiffany stain glass static sticker
Dark Brown T-Shirt
Price: $19.99
Item #: 22740
SOLD OUT. New Fr. Solanus T-shirts, Sized S - 3XL